Etsy
Rebranding waste as an opportunity
service provided:
product design, branding, user research
Phil­ter is a design initiative created by George Crichlow, Lusha Huang, Lucy Knops and Elisa Werbler designed to win over the hearts and minds of Etsy stakeholders, in an effort to work towards their goal of zero waste. By rebranding waste as an opportunity instead of a problem, the group leveraged the data already collected by Etsy about their waste, that was not being communicated as a tool to encourage employees to both sort their trash properly and reduce the amount overall. This small initiative ladders up to a larger proposal of integrating a new waste system at Etsy Brooklyn's new office in the coming year that involves diverting some of that waste as animal feed to chickens on Etsy's rooftop garden.
Using the principle of behavioral economics, we believed that by visualizing Etsy's trash, that it could influence people to think twice about how and where they disposed of their trash.
WHY ETSY CARES ABOUT WASTE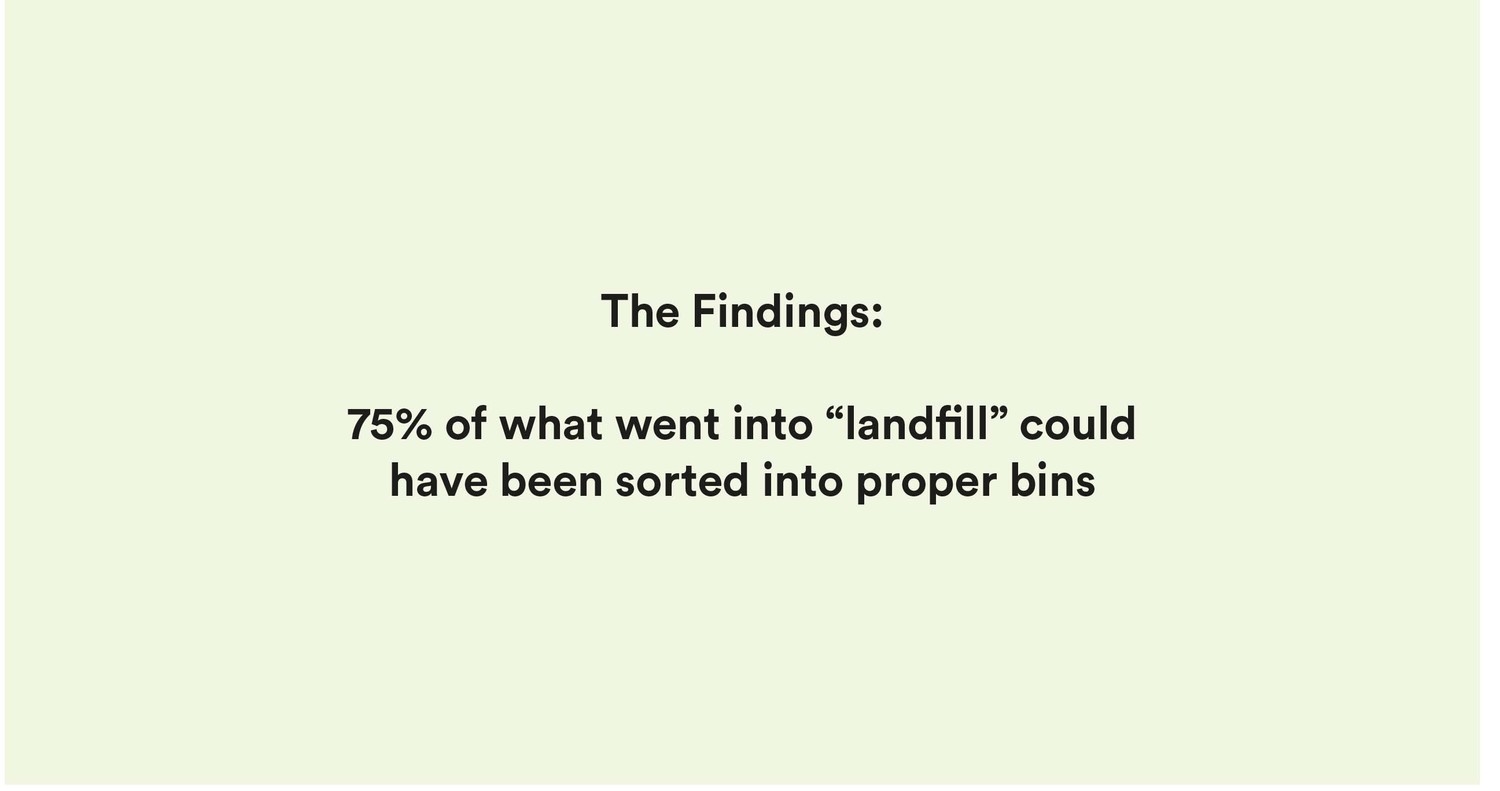 Etsy is a B-Corporation. They believe that goal of achieving zero waste is possible and profitable.
On our days of testing, members of the Etsy waste management time found our sign effective and in realtime helped us calculate the waste percentages from the prior two weeks. We also observed people pausing for a moment before depositing their trash.
As an initial test, we posted signs around around our studio space.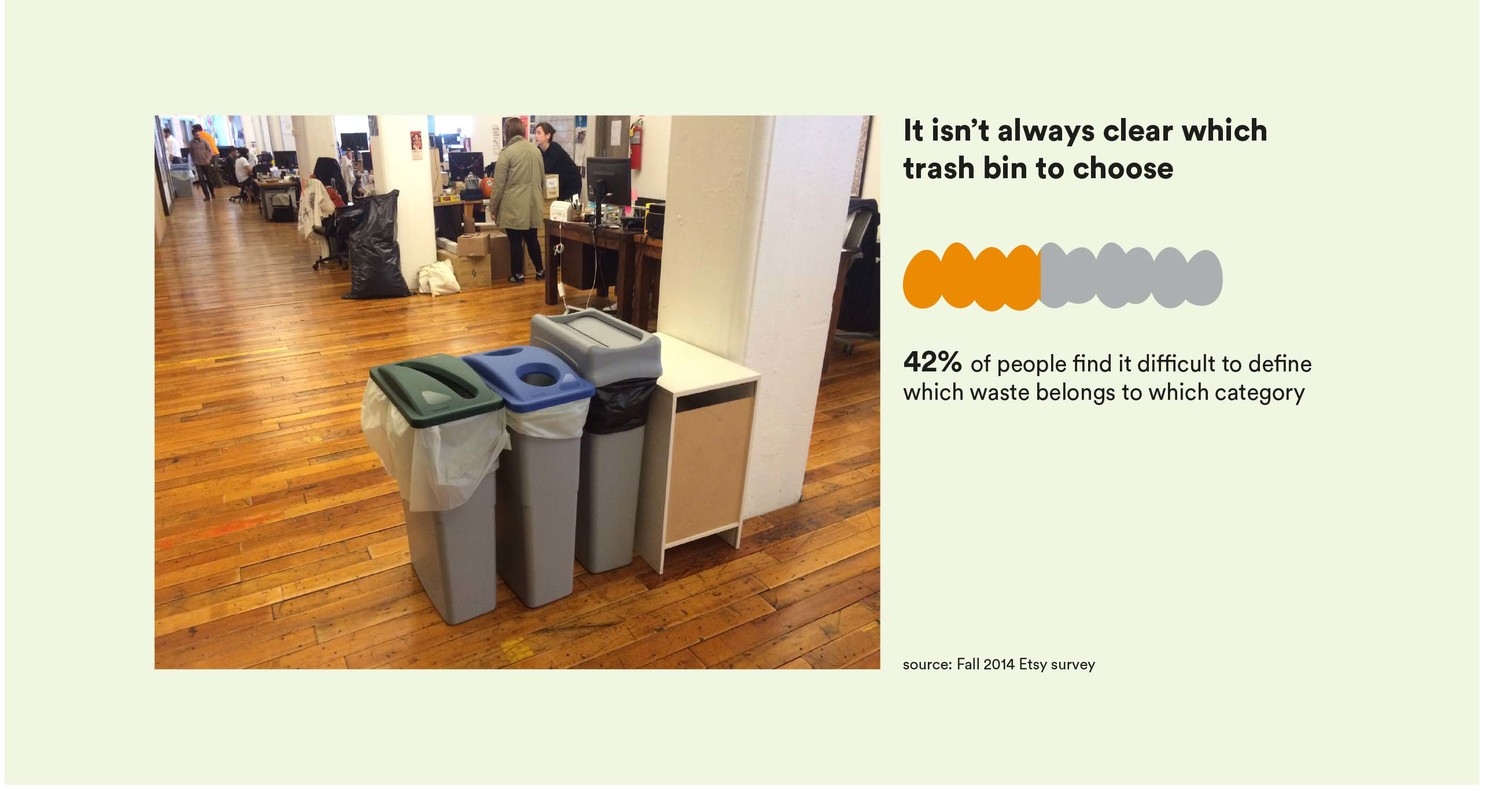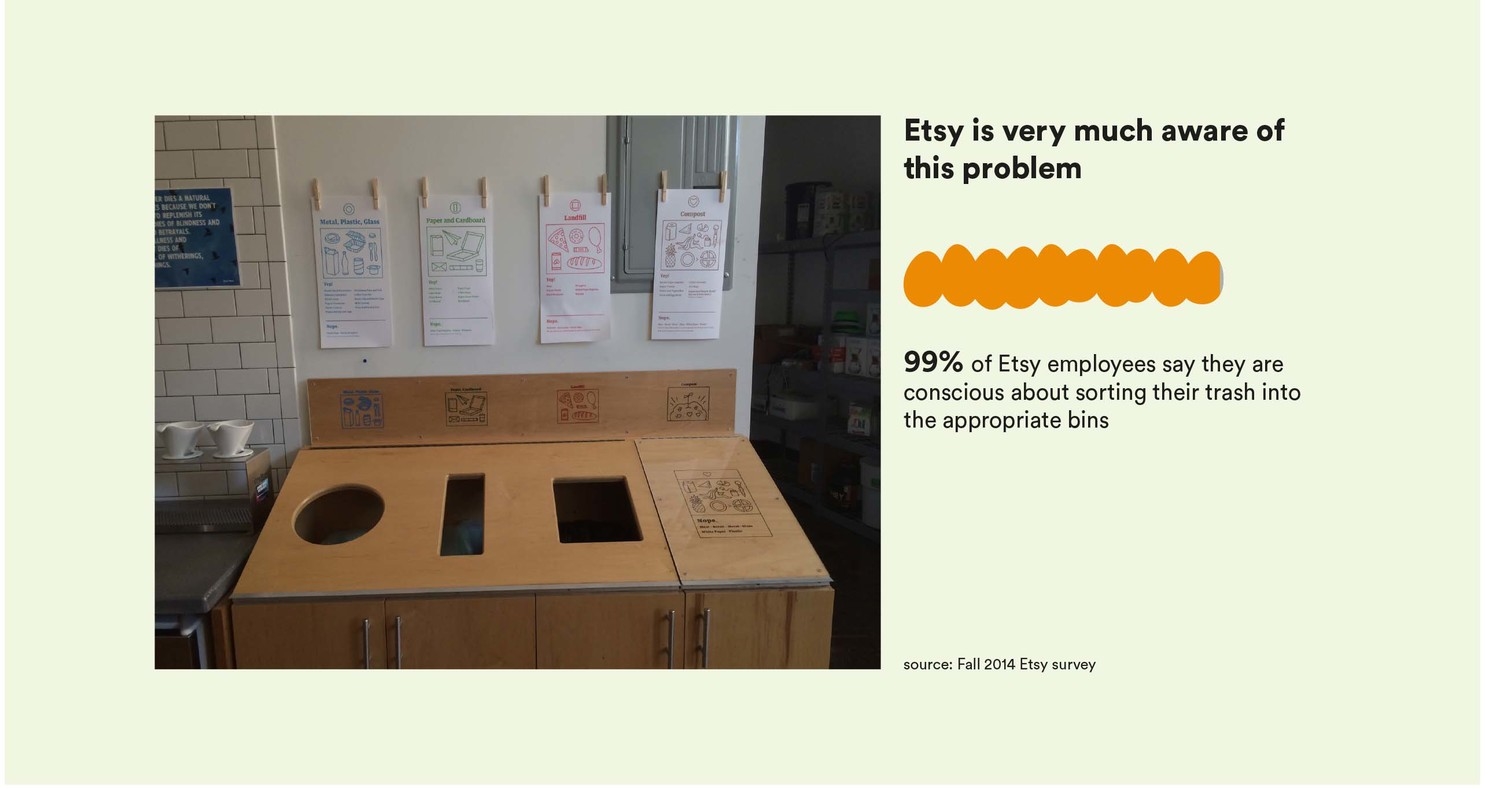 As part of the process we spent some time at the Etsy office, observing the patterns and behavior of employees. We also conducted a global office study of all Etsy employee regarding their relationship to trash.