Challenge
Help Etsy get closer to their goal of creating a zero waste food system as they prepare to move into their new global headquarters in 2016.
Insight
By working inside-out at Etsy, including speaking with Etsy employees, observing the habits and consulting with their vendors, it was discovered that more than half of employees find it challenging to sort their trash.
Solution
Turn trash into treasure by visualizing Etsy's monthly trash consumption. The goal was to create an awareness campaign to get Etsy employees to hold each other accountable so that they would think twice about how and where they disposed of their trash.
Using the principle of behavioral economics, we believed that by visualizing Etsy's trash, that it could influence people to think twice about how and where they disposed of their trash.
WHY ETSY CARES ABOUT WASTE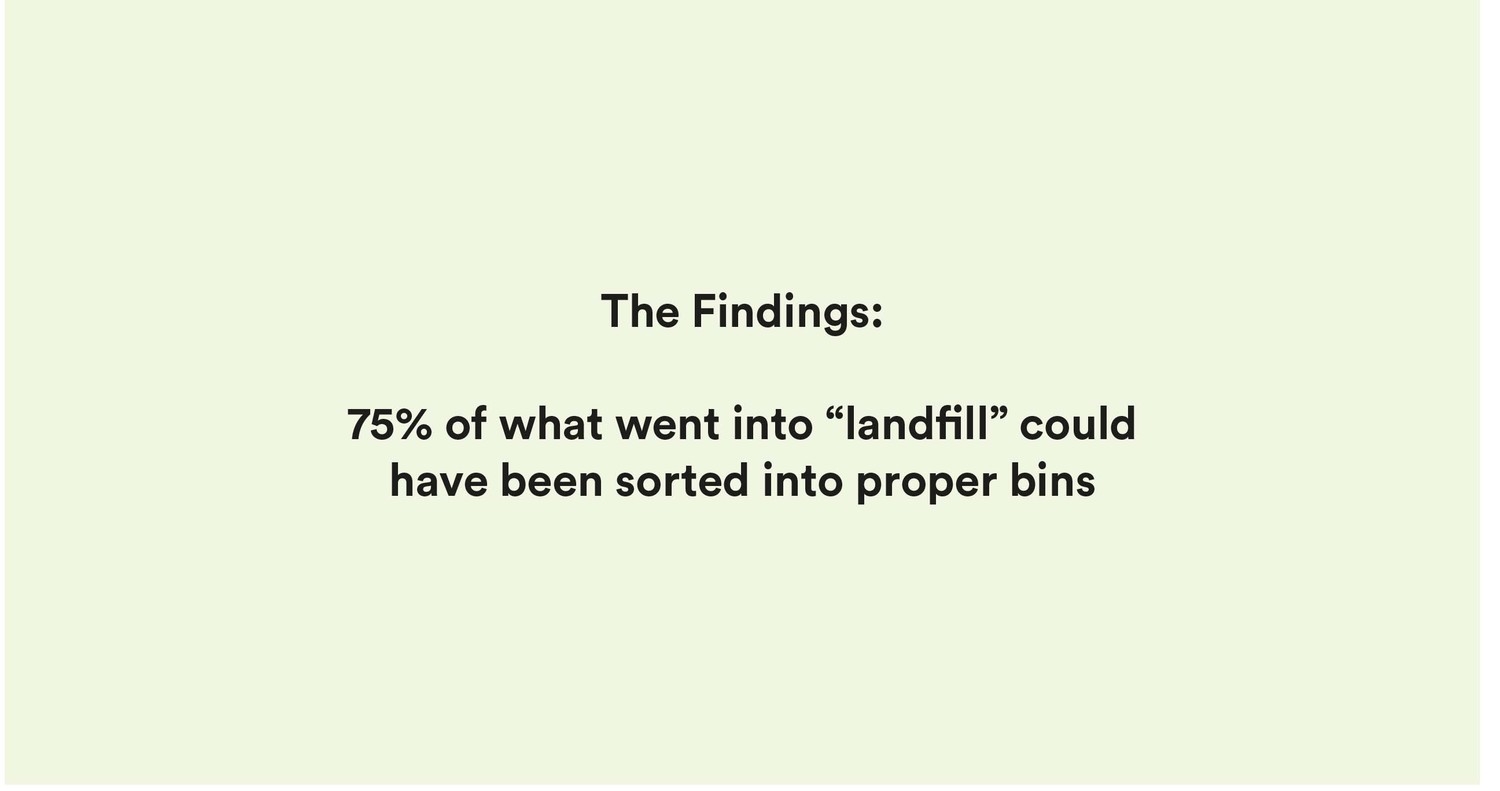 On our days of testing, members of the Etsy waste management time found our sign effective and in realtime helped us calculate the waste percentages from the prior two weeks. We also observed people pausing for a moment before depositing their trash.
As an initial test, we posted signs around around our studio space.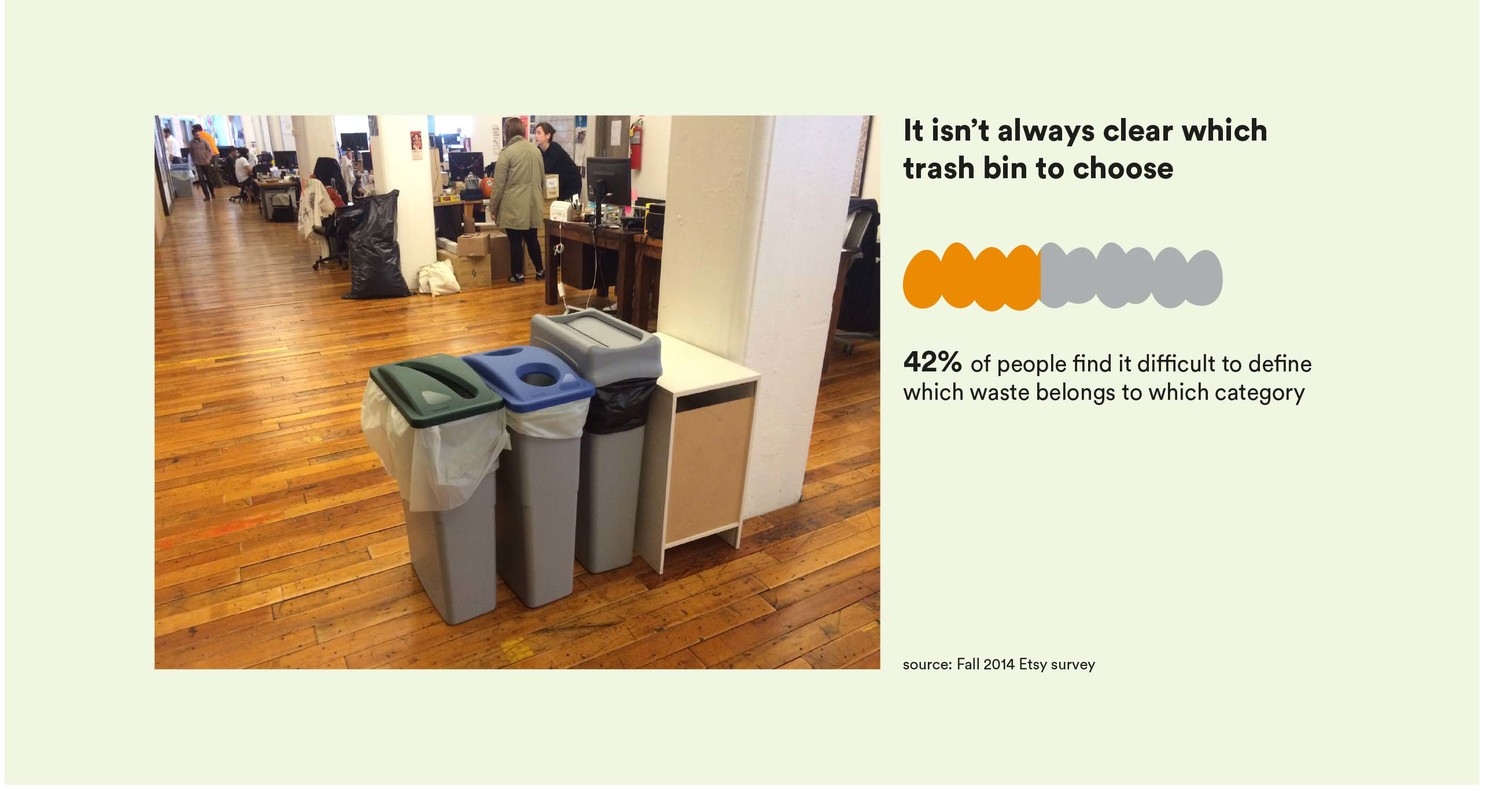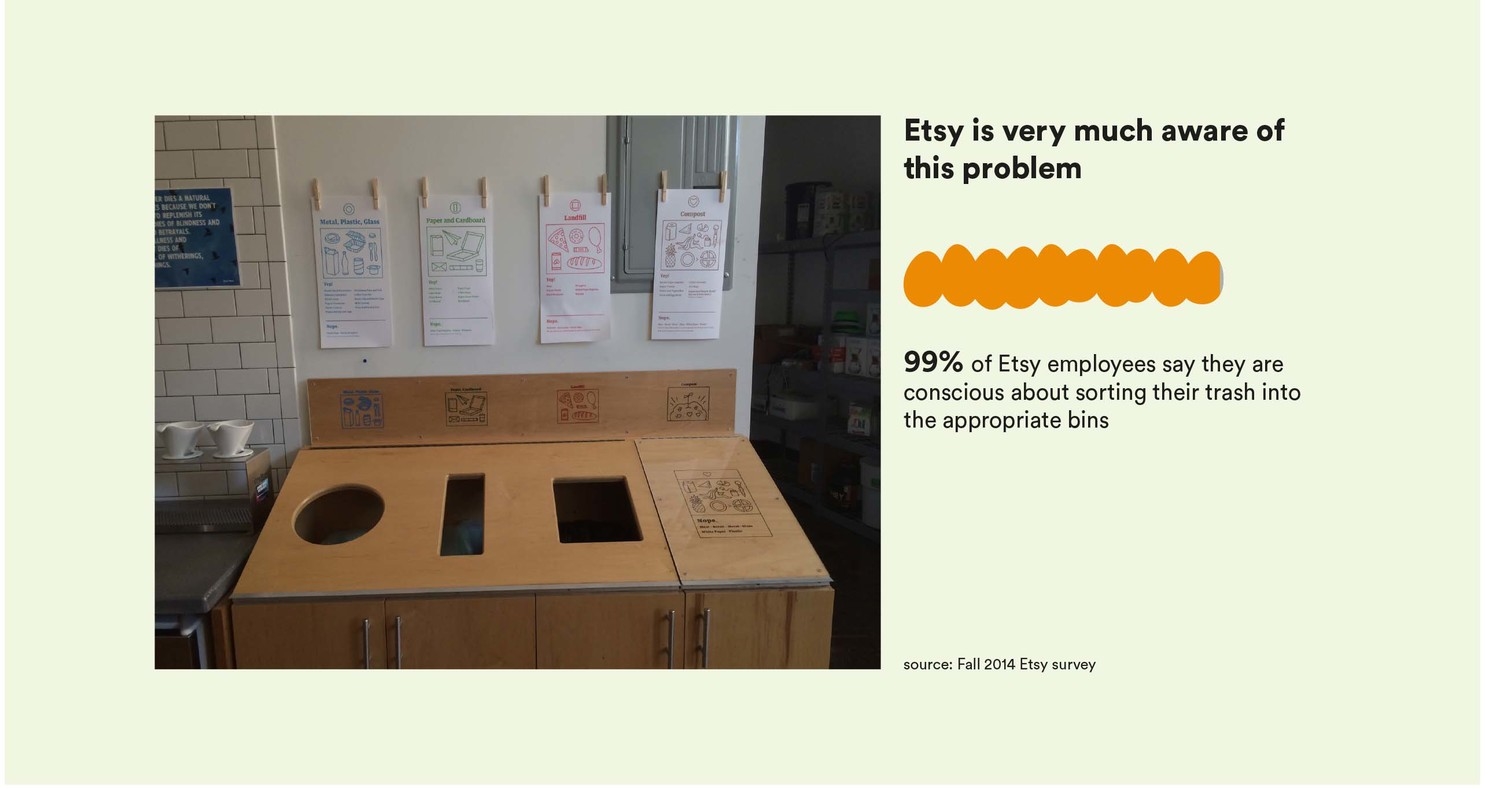 As part of the process we spent some time at the Etsy office, observing the patterns and behavior of employees. We also conducted a global office study of all Etsy employee regarding their relationship to trash.